Verto Studio 3D for iOS
If you're looking for a good model viewer for the iPhone or iPad, Verto Studio 3D has an iTunes sideloader for OBJ files with MTL material sidecars: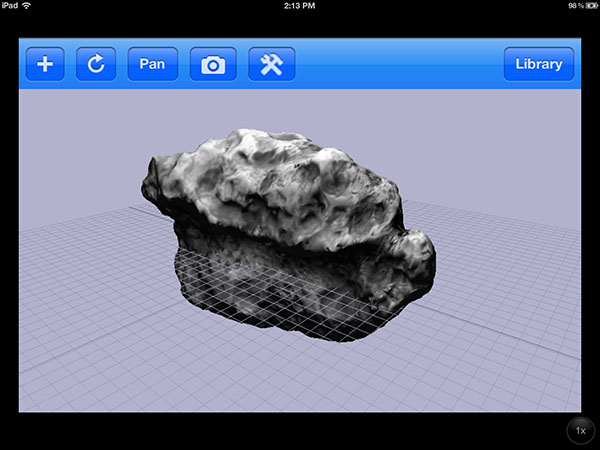 That's the iPhone retina display version running on the iPad 3. Technically, it's a modeller but it's a little too simple to really do much in the way of great models. If you don't need texture support, Meshlab is good and it's free. They are apparently working on texture support as it only supports vertex colours currently.