Prowl for Growl – Render Notifications on iOS
After my computer renders out some time-sensitive images, I have Prowl for Growl send a render notification to my iHorn: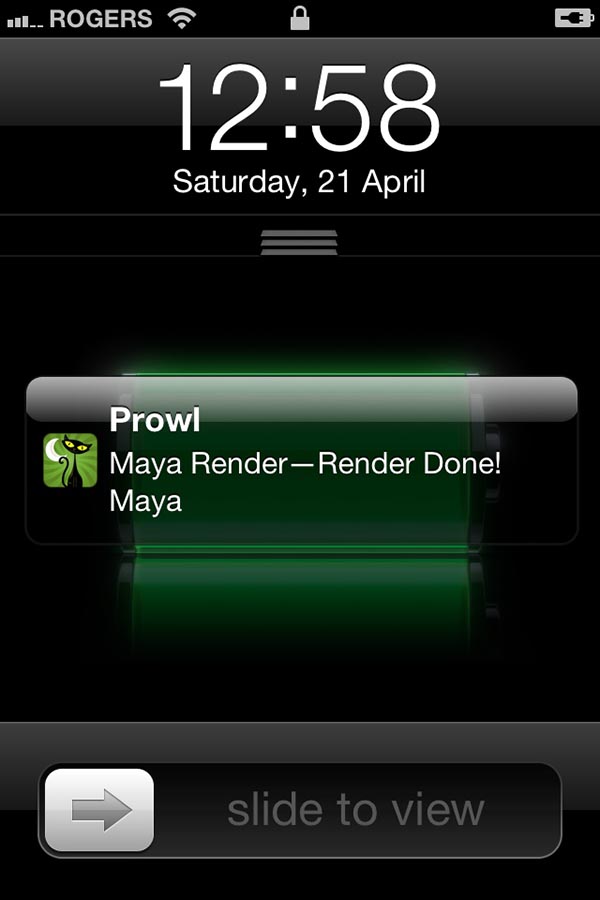 It's an iOS app and a module for Growl on Mac and Windows. Highly recommended if you need to worry about time but don't want to watch the computer constantly. If you don't know how to set up Growl, I show how in my ebook 101 Autodesk Maya Tips and at the end of this blog post.