Denoise Filtering a GI Pass - I Feel Dirty but it Works
Last week, I had a limited time to render out 3600 frames of 1080p animation – and couldn't use any light caching because of the moving lights and models. Even with a hyperthreaded 12-core Xeon Mac Pro and Sandy Bridge MacBook Pro as a slave, time was just too tight to meet the deadline, so I turned to a number of time-saving tricks to get the best balance of quality and low noise. I used a Viewport 2 playblast with baked ambient occlusion for my ambient occlusion pass: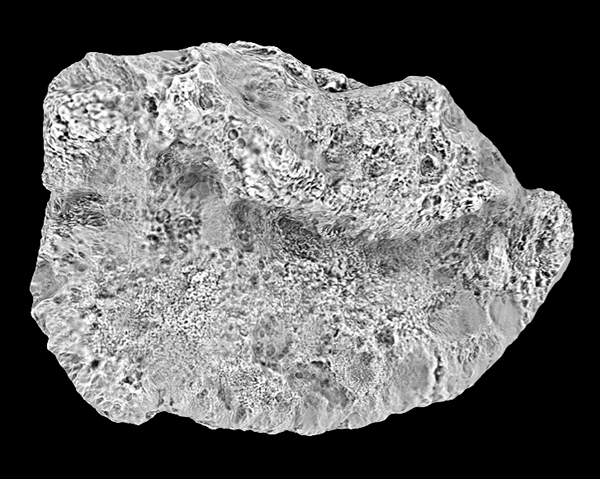 That's actually a mixed of a ZBrush cavity map and ambient occlusion.
But the real time-saving and quality came from Nuke X's Denoise filter, which helped lower the per-frame render time while keeping noise down. Because I come from a print background and have art directed magazines that dealt with a lot of film footage stills as publicity images, I have a lot of experience with denoise filters like Noise Ninja and Neat Image. They are amazing at preserving detail while reducing chromatic and luminance noise and they're far more mature than the noise filtering algorithms offered in renderers. So, with V-Ray set to Time Dependent to jitter the noise, V-Ray Nederhorst settings and a threshold setting that would otherwise be too low for production quality, I set up my render passes with this awesome Maya Python script…: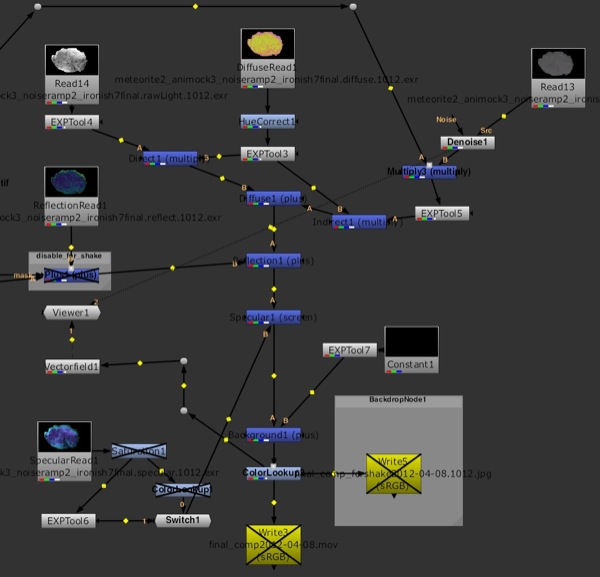 …and I filter the Raw GI pass to lower the noise:
You'll need to watch that on a 1080p-capable screen to see the results clearly.
I may not be proud but I am pleased. If you are using Nuke without the Denoise filter or After Effects, give Neat Video a try. It's the animation version of my favourite still image denoise filter and they have a demo for all platforms.