101 Autodesk Maya Tips Interactive iPad Edition Published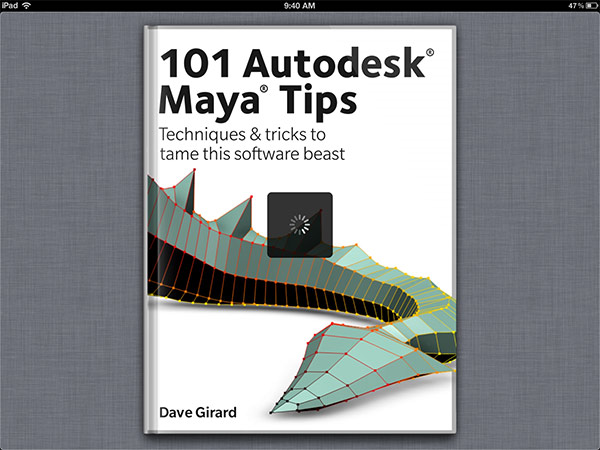 After what felt like forever plus another month, my custom iPad Edition of 101 Autodesk Maya Tips is finally up for purchase on the iTunes store. If you're wondering what makes this iPad-only iBook different from the EPUB, PDF or Kindle version, the iPad version was developed using iBooks Author to create interactive elements like walkthrough movies, 3D objects and slideshows – and it's being sold for the same $2.99 price tag of the static editions. It works on all iPads and was tested on first- and third-gen iPads.
If this is the first time you're hearing about this book, you can read the original long write-up for it here.
And If you're still on the fence about shelling out a few bucks to save yourself a ton of time in Maya, grab the sample file from the iTunes page and see some of the tips that currently give 101 Autodesk Maya Tips a 5-star rating on Amazon and 4.5-star rating on Smashwords. Despite what the price would suggest, it's actually good!