FRAPS Equivalent for OS X – It Lives!
Someone on the Anandtech forum has posted a FRAPS-like utility for OS X, dubbed OpenGL Inspector (or now "GLIT" judging from the forum posts):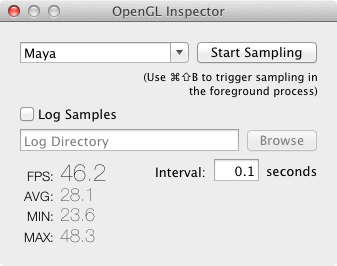 Man, I wish I had this a few weeks ago when I started benchmarking stuff for a coming Ars Technica review. Anyway, great to see this handy utility.