Download updated EXR plug-in for Photoshop - no more baked alpha!
The EXR plug-in in Photoshop has had a longstanding issue where it would bake the alpha channel into the transparency, making renders kind of useless in a lot of cases. Adobe not too long ago quietly released a version of the plug-in that fixes this behaviour so that alpha channels show up as alpha channels: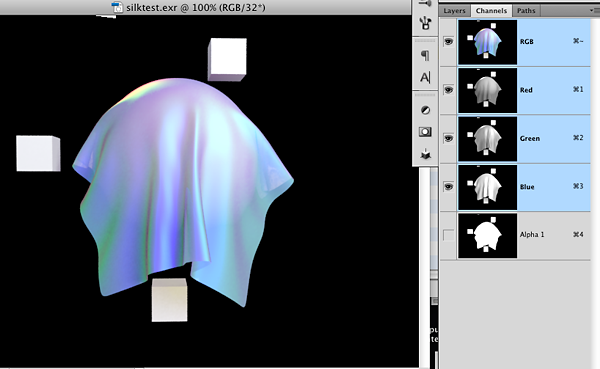 Grab the plug-in here and be rid of this annoying behaviour forever.