Icons for Maya to Differentiate Versions
After force quitting the wrong version of Maya because all versions since 2011 have had the same icon, I decided to badge each version with a number to identify them so I wouldn't make that mistake again. I chose a font that would work even at tiny sizes: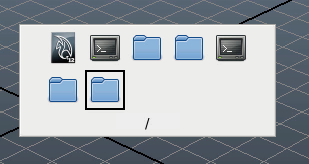 and at typical sizes, they look great:


So, here they are for Mac, Linux and Windows:
http://www.can-con.ca/tumblrpics/maya_icons.zip
Install instructions are included but unfortunately, the Windows .ico icons are hard-coded into the app so you can only change a shortcut icon, not the running application icon. If someone knows how to change a Windows app icon, let me know.