Actually Empty Trash – Automator Workflow for OS X to Empty Trash if Items Are Open
The OS X Mavericks upgrade has been pretty painless for me but one thing that seems to be an issue is that QuickLook likes to lock onto files so they think they are open. It's trivially easy to get the "File in use" error when trying to empty the trash now. Until Apple fixes it, you can try the Secure Empty Trash, but that will be slower since it does multiple passes to write zeros over the space on the disk where the file data was before. This is potentially more of a problem also, if you don't have backups since a disk data recovery tool won't find these files. So I made an Automator version of the two-line shell script I use to empty the trash in these cases:
rm -rf /Volumes/*/.Trashes
rm -rf ~/.Trash
That actually deletes the trash folder but the OS recreates one with proper permissions anyway. The Automator workflow can be downloaded here: Actually_Empty_Trash.zip
See it in action:
Use the Shortcuts panel of the Keyboard system preferences to add a hotkey to the service and you're set: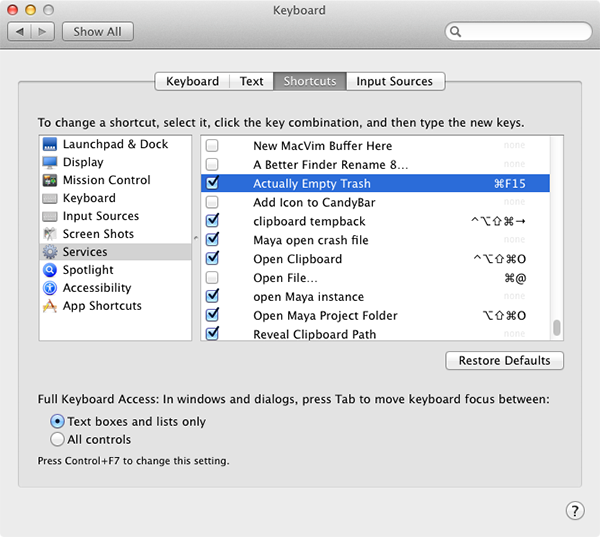 The script is not dangerous and there is no way it will ever delete anything not in the Trashes folder but, nevertheless, it comes with no guarantees.